You are here
Back to top
Netball: Skills Techniques Tactics (Crowood Sports Guides) (Paperback)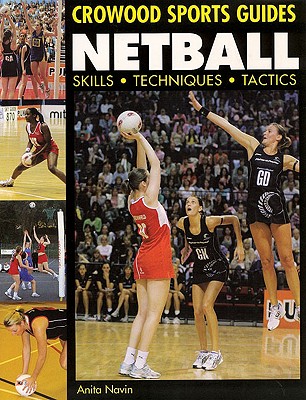 $24.95
Sorry, it looks like our distributor does not have copies of this book available. If you email or call us, we can double-check!
Description
---
Crowood Sports Guides provide sound, practical advice that will make you a better player whether you are learning the basic skills, discovering more advanced techniques, or reviewing the fundamentals of your sport. This guide for netball players includes tips for both the coach and player, along with sequence photographs and detailed diagrams, an introduction to the history and rules of the game, information on equipment, and detailed analysis of both movement and individual netball skills. Readers will find reviews of tactics and game principles in attack and defense, guidelines for both coaches and players on competitions, and an examination of match analysis methods. Information and advice are given on effective coaching behavior, training principles and methods, nutrition, and sports psychology.
About the Author
---
Anita Navin is a coach and coach educator.