You are here
Back to top
Complete Old English Beginner to Intermediate Course: A Comprehensive Guide to Reading and Understanding Old English, with Original Texts (Paperback)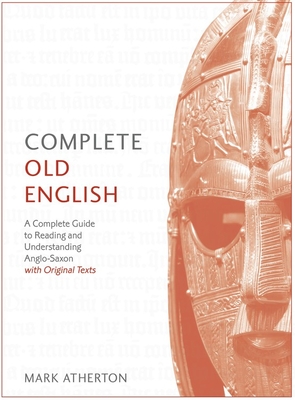 $34.99

Usually Ships in 1-5 Days
Description
---
Designed for complete beginners, and tested for years with real learners,Complete Old English offers a bridge from the textbook to the real world, enabling you to learn the grammar, understand the vocabulary and even how to translate such canonical texts as Beowulf and the earliest version of the Lord's Prayer from a critical point in our history.

Structured around authentic material, using online audio to aid pronunciation, and introducing both a grammar perspective and a full introduction to essential vocabulary, this course also features:

-22 learning units plus maps and verb guide
-New edition features key set texts in an Appendix, in a title suitable for classroom or self-study use
-Authentic materials - language taught through key texts
-Teaches the key skills - reading and understanding Old English grammar and vocabulary
-Culture insights - learn about the culture and religion of the Anglo-Saxons
-Self tests and learning activities - see and track your own progress

Rely on Teach Yourself, trusted by language learners for over 75 years.
About the Author
---
Dr Mark Atherton is a Fellow of Regents Park College Oxford, a tutor of Old and Middle English and of the History of English. He is widely published on the subject of Old English, both from a linguistic and literary perspective; he is the author of numerous academic papers and several textbooks. He is also the author of There and Back Again: JRR Tolkien and the Origins of The Hobbit, and has appeared at several literary festivals, including the Oxford Literary Festival, in this capacity.