You are here
Back to top
High-Performance Training for Sports (Paperback)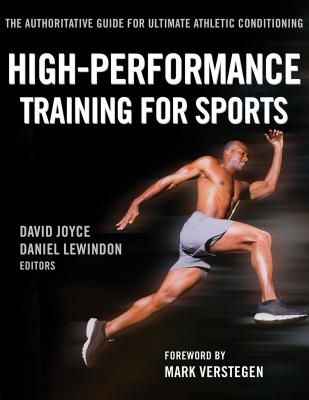 Sorry, this book is not available.
Description
---
High-Performance Training for Sports changes the landscape of athletic conditioning and sports performance. This groundbreaking work presents the latest and most effective philosophies, protocols and programmes for developing today's athletes.
High-Performance Training for Sports features contributions from global leaders in athletic performance training, coaching and rehabilitation. Experts share the cutting-edge knowledge and techniques they've used with Olympians as well as top athletes and teams from the NBA, NFL, MLB, English Premier League, Tour de France and International Rugby.
Combining the latest science and research with proven training protocols, High-Performance Training for Sports will guide you in these areas:
• Optimise the effectiveness of cross-training.
• Translate strength into speed.
• Increase aerobic capacity and generate anaerobic power.
• Maintain peak conditioning throughout the season.
• Minimise the interference effect.
• Design energy-specific performance programmes.
Whether you are working with high-performance athletes of all ages or with those recovering from injury, High-Performance Training for Sports is the definitive guide for developing all aspects of athletic performance. It is a must-own guide for any serious strength and conditioning coach, trainer, rehabilitator or athlete.
About the Author
---
David Joyce is one of the first people in the world to lecture on and hold postgraduate master's degrees encompassing both sports science and sports medicine. He has trained, rehabilitated, and maintained multiple World and Olympic Champions, along with more than 100 national champions and 300 national representatives. The first athletic performance coach in history to work with Team China after having worked with another national Olympic team, Joyce is currently head of athletic performance at Western Force, the most traveled team in world sport, in the toughest club rugby competition in the world spanning Australia, New Zealand and South Africa. He lives in Western Australia.
Daniel Lewindon is uniquely qualified with postgraduate master's degrees in both sports science and sports medicine. He has more than 12 years' experience working full-time in elite sport, and is currently a physiotherapist for the Rugby Football Union, working as part of a world leading Performance Team to ensure the health and performance of England's best rugby players.